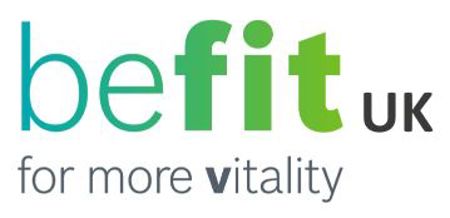 ---
Bosch UK
---
When Bosch found through its Mental Health at Work 2020 summary report that 41 per cent of its staff experienced mental health symptoms caused or worsened by work during the pandemic, the organisation knew it had to do something.
Spurred by the data, and also determined to combat the decline in positive mental health impacting absence rates, Bosch established its Befit UK initiative to support employees, and encourage the conversation about mental health and wellbeing.
Leaning on to the idea of 'more vitality' as its slogan says, the wellbeing initiative focused on preventing illness and promoting wellness via information sessions, training and services. With the training ranging from mental health awareness, mental health awareness for managers, mental health first aid, managing remote teams and menopause in the workplace, the programme worked to reduce the stigma surrounding poor mental and physical health, create awareness, provide support and reduce absenteeism.
The initiative focused on leading by example; as managers have the power to foster a wellness culture, many of them hosted discussion sessions. In order to improve reach, the organisation also added online and mobile communication for employees, and made discussion sessions accessible through podcasts, with the pilot episode exploring the often stigmatised topic of addiction.


When measuring its impact, for instance, feedback for discussion sessions saw 100 per cent of respondents state that they would recommend the work-life balance discussion session to others and would like more sessions like this in the future.


The Befit UK initiative also managed to address the concerning rise in absence rates (in 2020 there was a total of 9,430 absence days). After the programme, absences went down under pre-pandemic levels to 2,864 days, which resulted in a £168,000 cost saving strategy in 2021.


The judges praised the strong, strategic approach of the company. They noted that the initiative was carried out holistically "rather than a menu of initiatives", and that the company managed to integrate this across the corporate strategy and goals with "clear objectives with a strong focus on listening to people".