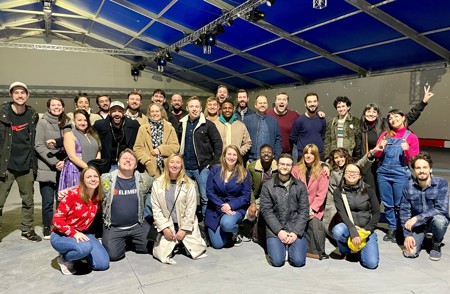 ---
Maverick Media
---
After video game creative agency Maverick Media put the finger on the pulse of its employees' experience, it decided to act on the feedback and foster better engagement and employee experience.
Realising that the company's work-life balance was affected by a significant amount of overtime work, the organisation decided to launch the 'Happy Working' initiative, just at a time when Maverick Media was facing the external pandemic pressures and continuing work from home.
Aiming to create a positive change and reinforce the bond between the brand and its workers, the company focused on communication, happiness and work-life balance as these factors required most attention. By approaching the issues with bite-sized sessions, allowing for gradual delivery of information, the initiative worked to address communication and increase employee engagement and happiness – by working on the relationship strength and work-life balance – by decreasing excessive overtime.
Spurred by these strategies, the initiative reaped success and saw employee satisfaction increase as the company's Glassdoor reviews soared – from 100 per cent of ratings being at one or two stars out of five in 2019, to 84 per cent of reviews being five-star ones in 2021. Maverick Media also managed to improve employee work-life balance as it slashed overtime by 26.3 per cent in 2021, despite overtime work often being the norm in the advertising industry.
Last but not least, the Happy Working initiative saw a noteworthy increase of 'promoters', who are most likely to recommend working with the organisation to other people, with the number of these jumping from 43 per cent in 2020 to 64 per cent in 2021. Positively, the number of 'detractors', who did not enjoy the company experience and would not recommend it, went down to four per cent in 2021.
Delving into the initiative's performance, the judge praised the organisation's strong data-driven evidence approach that Maverick used to identify its needs and allowed it to "make a significant impact" while creating "a huge culture shift".