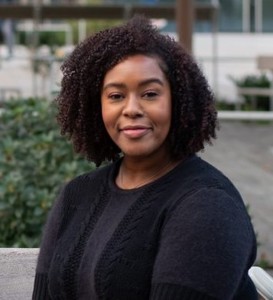 ---
Jamila Lecky
Mott MacDonald
---
At Mott MacDonald, the employee-owned engineering, development and management consultancy, a global people transformation programme has been underway since 2019. Jamila Lecky, who had joined two years prior as a change consultant, launched her initiative, 'Connected Conversations', in 2020, which sought to improve the firm's performance management approach.
Her goal was to ensure that 70 per cent of employees had at least one quarterly check in with their line manager between June and December 2020, and for the vast majority to have at least one in-depth follow-up conversation in Q1 the next year. Backed up with detailed feedback from a trial period in the APAC region, Lecky engaged with key stakeholders and designed several 'voice opportunities' to gain more feedback and identify areas of resistance. But Mott MacDonald's workforce was experiencing significant changes with home working, furlough and pay cuts during this time, meaning it had to regularly adapt its approach.


Lecky benefited from the firm's collaborative organisational culture, which insiders refer to as 'connected thinking', and used this to arrange troubleshooting discussions. Regular communications about metrics, and analysis of external environmental factors, was essential at this time. After upskilling the HR community, she became, in her words, "the go-to person for the approach, sharing my knowledge and supporting them to confidently run engagement sessions locally". She also ensured there was two-way communication with the change leads, through weekly one to ones.
Armed with this knowledge and work, Lecky was able to provide senior management with regular updates on the global progress of KPIs. Not to mention the fact that, at this time, she was completing her Level 7 CIPD diploma in human resources management, which gave her the skills needed to navigate such a global transformation.
The initiative smashed its targets, achieving a 95 per cent participation rate in the Q1 conversation, a rise from the previous 50 per cent who participated in their old performance and development review. The results don't stop there: the firm's 2021 employee engagement survey saw a 14 percentage point increase in performance management engagement.
Daniel Brown, group head of talent at Mott MacDonald, said he was consistently impressed with Lecky's innate ability and positive attitude: "She is able to adapt her style and approach to different audiences, works to demanding and often conflicting priorities and applies a deep understanding of organisational culture and nuance while driving best practice ideology."