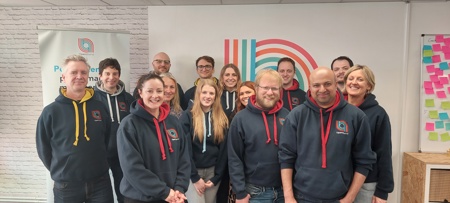 ---
OpenBlend
---
OpenBlend created its unique performance management model, designed to facilitate effective employee-manager conversations, in a bid to move away from the traditional 'tick box' method of monitoring performance and objectives. Through its partnership with leading estate agency Foxtons, established in 2020, the company achieved its goal of facilitating "holistic conversations that would focus as much on wellbeing, motivation and development as objective setting".


Before the partnership, Foxtons had been engaging employees in ad-hoc, unrecorded conversations about performance objectives and ratings, which were unstructured and "provided little consistency". The company explained that for its ~180 managers, a sustainable solution was needed, and it chose OpenBlend because it knew the firm valued the "quality and breadth of conversation".

To implement their model successfully, OpenBlend and Foxtons set about to "procure a critical shift in mindset" so that people would view one to ones as a valuable tool, rather than a hindrance. This started with webinars, which provided guidance on the frequency and content of these meetings. The platform was rolled out during lockdown, first to estate agent employees, and then to head office departments. This was not the only thing they did – continually gathering opinions from the employee engagement committee, and training their managers through workshops, were vital parts of the process.

The initiative was a success for Foxtons – it has seen a 162 per cent increase in the number of employee-manager 'check ins' during the first year of engagement, and a 649 per cent increase in the number of objectives being discussed.

Sarah Mason, people partner at Foxtons, was a key part of the initiative, and described the relationship with OpenBlend as "genuinely collaborative". She explained how the company not only requests regular feedback, but also acts upon it to improve the product offering: "There's very much a feeling that our success is their success, and that's been evident from day one."

The judges said OpenBlend was "a clear winner", commenting on the fact it had clear objectives, and on the "strong partnership" between the two companies, which has been built on trust and which has led to positive business outcomes. "By allowing employees to determine the agenda of their review, this has driven high levels of engagement by individuals to own their performance and development," they said.