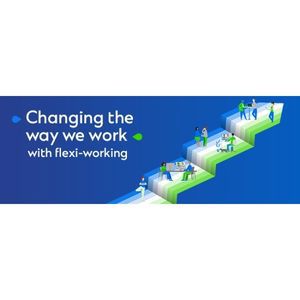 ---
Standard Chartered
---
The topic of hybrid and flexible working has become a key issue for people teams across a range of organisations, and the winner of the people analytics initiative has shown how vital this is in the workforce of today. UK-based global bank Standard Chartered understood this need, which is why, in 2021, they launched their phased approach to flexible working across nine key markets.
The bank believed a new approach was needed because of changing employee expectations, and also because of how clients and customers work, as well as how companies manage their people and premises. But Standard Chartered was not fazed, and saw a wealth of opportunities going forward. Its people could improve their productivity and lower carbon footprints and travel costs, and, for organisations, benefits could be envisaged in terms of gaining access to more diverse talent pools, improving their organisational resilience and even saving on property spend.
After the new way of working became the norm, the bank saw there was a point at which it could rethink its approach. It set out to measure and understand its teams' working arrangements, and how these correlate with positive outcomes for performance, people and culture – addressing any areas of concern along the way was key for this to become a successful endeavour.
Standard Chartered used a comprehensive list of measures to track progress, and has focused on specific goals. These included creating a digital 'water cooler' culture, encouraging broad adoption of 'no meetings days', and educating colleagues about the best time management approaches. The bank pointed out that survey results on these areas have been 'democratised' so that leaders across different functions can 'self serve' insights into their own business areas.
The "highly topical" and "well structured" initiative impressed the judges, particularly with regard to the bank's evidence-based approach. It had sought to "democratise data" and increase the use of workplace analytics at the organisation, and the fact that it had made significant progress on the project was commendable.