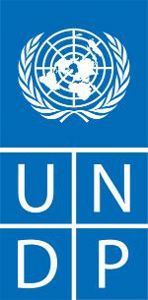 ---
United Nations Development Programme
---
This entry impressed the judges with its clear focus on tackling underrepresentation across the organisation on a global basis and across many aspects of inclusion. The programme was committed to changing lives and changing perceptions by releasing talent with demonstrable support and leadership of those pioneering this approach.
The United Nations Development Programme's Graduate Programme is designed as a pilot for two cohorts across three years with graduates assigned to entry-level positions for two years.
The programme's main objectives were to increase organisational capacity in areas where there are current and foreseeable gaps in competencies and skills, improve workforce diversity, provide entry-level opportunities to talented young professionals with underprivileged backgrounds in UNDP programme countries, and create a talent pipeline for the organisation's future leaders.
When the first cohort recruitment drive was announced in June 2021, more than 131 UNDP programme nations submitted 40,000-plus applications from individuals. From this, a diverse group of 33 talented candidates who met the UNDP's diversity criteria and came from 22 programme countries was chosen.
These candidates were then added to the graduate programme pool, where 18 diverse candidates were matched with positions within the UNDP's offices and, using diversity and social mobility criteria – first-generation college students, nationals of programme countries, members of indigenous people's groups, those who identify differently than you do in terms of gender and/or disability – the organisation collaborated with a vendor with expertise in large volume and graduate recruitment to build an innovative, inclusive selection process.
The judges felt this initiative created the foundation for a lasting legacy that aligns with the UNDP's vision, and believed that this entry and its champions were real, understandable and human in its intentions and behaviour.